Dear Real Estate Investor,
As you may know, multi-family investing is the buying, selling and/or holding of multi-family properties for monthly cash flow, equity appreciation, and short term or long term profit. Properties can be "flipped" (bought and sold quickly) for immediate profit or held for long term gain and wealth creation.
Now is a good time to start investing in multi-family properties. When you signup today for our FREE Online Training Course, we'll send you our Quick Start Printout, a step-by-step guide that shows you exactly what you need to do in order to get started in multi-family investing.
Now Is The Time.
During these uncertain times with the pandemic and volatile markets, investing in apartments could be the safest and most lucrative for the foreseeable future.
While this may be true for some, it is not true for many others who will not take the time to educate and make informed investment decisions.
My name is David Lindahl I wrote the book on real estate market cycles, it's called Emerging Real Estate Markets and it sat in the number one bestseller list for quite a while.
Over the last 18 years, I have controlled over 8,200 units and as many real estate investors, I started out owning nothing and bought my first three family property that got me started in the exciting and secure arena of multi-family real estate investing.
Before you consider investing in multi-family homes, here are seven things you must know...
---
7
The Seven Things You Must Know About Multi-Family Investing
1

Multi-Family Properties Can Protect Your Wealth
You've worked hard, you've established yourself. Over time, real estate values have proven time and time again, that they will go up. We feel one of the safest investments you can make is putting your money in real estate. One of the largest benefits of Multi-Family real estate is it gives you cash flow while it appreciates.

2

Your Properties Should Run on Autopilot
When you secure a property, always hire a well qualified management company to run it and you can continue to invest in other properties… or enjoy your life in any way you choose. Whether you are traveling the globe, or just sitting at home, your management company oversees the day to day operations of your investment...delegation is the key to happiness.

3

Emerging Markets Create Faster Appreciation
Institutional investors understand the power of emerging markets. In fact, MIT offers a course specifically surrounding markets that explode with appreciation. Be sure you study this critical element to success.

4

Use "Under Valued" Properties For Quick Gains
Value add properties definitely look less attractive, but that is exactly why they yield a higher return and increase cash flow.

5

Going Big Can Equal Bigger Returns
Small properties are good but tend to be for beginning investors. You've earned the status you enjoy today, larger properties will bring you larger returns with less risk, that's the irony, but you already know this.

6

Start Where You Are Comfortable
If you are just beginning, get educated, take action, take calculated risks, get the confidence of having your first deal under your belt and then watch your portfolio grow.

7

Use a Proven System
You use systems in your day to day life and business, it only makes sense that you should use them in your real estate investing too. Proven systems bring you proven results and get you to your goals faster.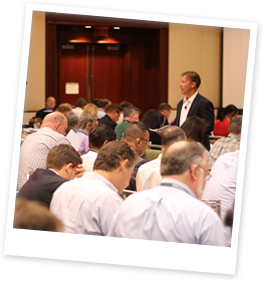 David Lindahl
David has grown a real estate portfolio from nothing to controlling over 8,200 units over the last 18 years and for the past eleven years has been sharing this proven system, a system he still uses on a daily basis to secure his returns and grow his holdings, with those looking to increase their current cash flow and increase their future security.
A graduate of Northeastern University earning a degree in Finance and Economics, David was accepted into Harvard Business School's OPM program as a result of growing one of the nation's largest commercial real estate companies.
David is the author of multiple best selling real estate books on the market today, including Multi-Family Millions, and Emerging Real Estate Markets.
David also enjoys foreign travel, tennis, golf and spending time with his family.
Yes! Send Me The FREE Training Course

We hate spam as much as you and promise to NEVER share or abuse your e-mail address and contact information in any way.