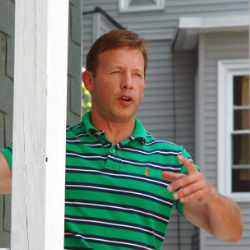 David Lindahl
Founder, RE Mentor
---
Dave began his real estate career from a standing start: He was broke. Plus he didn't know anyone in the business. What he did have was the desire to not be broke any longer, and a willingness to try things and fail, without giving up.
Long story short, he cobbled together his first deal, then another and another. Eventually he grew a portfolio with more than 8,200 apartment units. Naturally, people began to ask: "How did you do it, Dave? I knew you when you were a kid in a rock band!" So Dave explained his discoveries again and again to people. That got old quickly, so he put his methods down on paper and into presentations. Today his materials are the result of testing and refining methods repeatedly, with many thousands of students across the U.S.
Don't get him started talking about systems, or it will be a long, animated discussion. The guy loves systems.