---
Just a few of the things you will learn...
How apartments make you wealthy safer and faster (single-family is OK, but why not enjoy single-family profits on steroids!)
Our 4 experience-tested, absolute keys to successful apartment house ownership. Do these, and you'll never look back!
How to accurately determine what stage of the market cycle you're in at any given time. Knowing this will allow you to adjust your buying and selling strategy. You won't just increase your profits...you'll turbo-charge them!
---
Trusted by professionals...

Dear Dave, many, many thanks for the training you have offered. The content was excellent and the networking opportunities phenomenal.

Hey guys I want to write you about some good news. We were able to retire my Dad from the funeral business, permanently! This past November my Dad and I purchased a 108 unit multi family property in Dallas. My Dad has been in the funeral business for years. He was burned out talking to people about death all the time. He was able to leave his job this past January and now he's free as a bird! For myself, I was living in a hotel broke as a Texas joke just two years ago selling insurance. I am free too, thanks to you two. Thank you so much for everything you do! We now own over 350 commercial units and are growing each and every day. God Bless you!

Hi Dave! We just wanted to say thank you so very much for providing us with your experience and leadership. Your training has provided us with the tools we needed to negotiate, perform, finance, and close. We closed on a 16 unit property recently are closing on another 20 unit apartment next month. When some of us start out, the fact that we can own an apartment is daunting, if not impossible. But with all the education you supply us, the way to take action, and especially the "hope" you give us, we felt we could do this; Shari and I want to thank you so much for everything you do.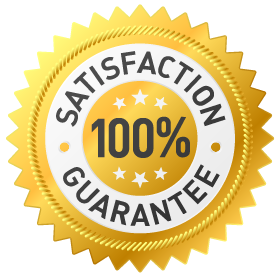 Security and Privacy
All personal information you submit is encrypted and secure.
We will not share or trade online information that you provide us (including e-mail addresses).