This Package Includes...
Student Housing Investing Training Guide
Audio Training Series - 4 Audio CDs
Documents & Legal Library
Lindahl's "Deal or No Deal" Calculator
Student Housing Deal Analyzers
Quick Start Training CD
100% Iron-Clad Money Back Guarantee
BONUS: Unlimited Expert Consultation
BONUS: Access for Deal Analysis
BONUS: Your First Deal in 90 Days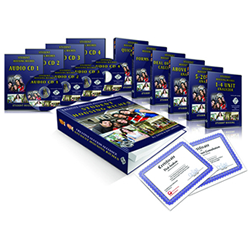 ---
What Others Say...

Dear Dave, many, many thanks for the training you have offered. The content was excellent and the networking opportunities phenomenal.

Hey guys I want to write you about some good news. We were able to retire my Dad from the funeral business, permanently! This past November my Dad and I purchased a 108 unit multi family property in Dallas. My Dad has been in the funeral business for years. He was burned out talking to people about death all the time. He was able to leave his job this past January and now he's free as a bird! For myself, I was living in a hotel broke as a Texas joke just two years ago selling insurance. I am free too, thanks to you two. Thank you so much for everything you do! We now own over 350 commercial units and are growing each and every day. God Bless you!

Dear Dave, I just wanted to share my experience with you since it has now been more than 12 months since I first started your training. I appreciate the opportunity and have enjoyed helping others learn and achieve some of the same successes I have been so blessed with.