This Package Includes...
Student Housing Investing Training Guide
Audio Training Series - 4 Audio CDs
Documents & Legal Library
Lindahl's "Deal or No Deal" Calculator
Student Housing Deal Analyzers
Quick Start Training CD
100% Iron-Clad Money Back Guarantee
BONUS: Unlimited Expert Consultation
BONUS: Access for Deal Analysis
BONUS: Your First Deal in 90 Days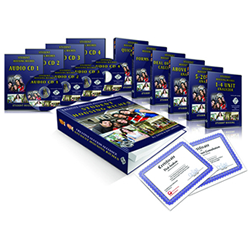 ---
What Others Say...
Hi Dave, over the years I have invested in all kinds of Real Estate tools (everybody is a Guru) and I have to admit I have never received the kind of support that I have gotten from your group.

Dear Dave, many, many thanks for the training you have offered. The content was excellent and the networking opportunities phenomenal.

Hi Dave! We just wanted to say thank you so very much for providing us with your experience and leadership. Your training has provided us with the tools we needed to negotiate, perform, finance, and close. We closed on a 16 unit property recently are closing on another 20 unit apartment next month. When some of us start out, the fact that we can own an apartment is daunting, if not impossible. But with all the education you supply us, the way to take action, and especially the "hope" you give us, we felt we could do this; Shari and I want to thank you so much for everything you do.