Welcome to the Community!
Now, join the Facebook Group designed for you and your fellow Deal Labbers!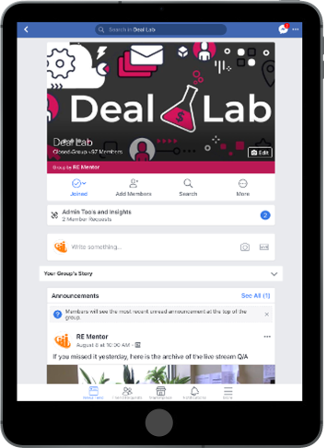 Did you know that being a member of the Deal Lab Group gets you…
Access to a monthly live stream Q & A
Participation in monthly "Ask Me Anything"s with the knowledgeable Deal Lab team
A first look at what other members are cooking up for potential deals
The knowledge from other players in real estate in addition to an opportunity to teach what you know
Facebook shy? Below is a quick tutorial to help you get started with the group.