Even in the face of uncertainty and stagnancy, multifamily remains a resilient sector.
Interest rates have remained unchanged since July – the highest they've been in over two decades – and few expect them to lower anytime soon. There's even a possibility that rates will tighten by the end of the year.
There's more demand than supply, leaving buyers concerned. The current market is unpredictable and presents many twists and turns. But don't fear – multifamily is here!
Let's explore why multifamily is steadfast amidst the market's chaos and how you can feel confident and resilient during this time.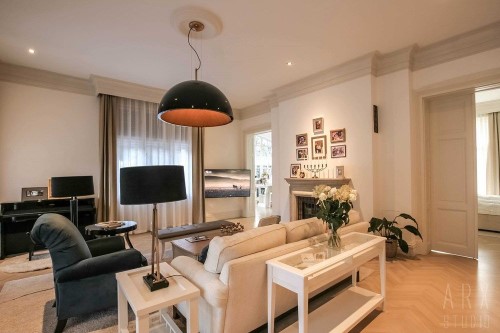 Rising Interest Rates, Differing Views, Challenges in Demand/Supply…Oh My!
It's no secret – there's uncertainty in the current market. Interest rates are at an all-time high, completely affecting multifamily real estate. Multifamily properties have dropped in value, and people are concerned about how to proceed.
High interest rates have resulted in:
Increased capital costs
A lack of funding
Negative effects on short-term estimates
Differing views on the current climate highlight the overwhelming sense of chaos and unknowing. Some anticipated a pause, while others believed that strong economic indicators, such as the 10-year Treasury yields, could lead to a rate increase.
So much uncertainty feels like you're being led through the dark. How can you feel safe? How can you trust anything about today's market? How should you navigate the multifamily landscape moving forward?
Geopolitical factors are also impacting the multifamily sector. Overall economic insecurity is throwing the real estate market for a loop. Inflation affects the costs of properties and energy costs to maintain those properties. With recent policy and regulation changes, many factors in this sector are being reworked.
I'm sure, like many, you may feel overwhelmed and unsafe at such a time. But despite how it looks right now, multifamily is a sector you can place your trust in.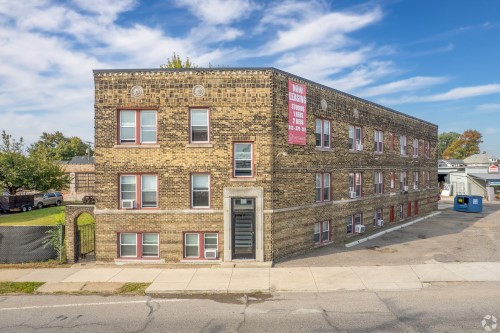 Tips To Stay Safe in The Multifamily Landscape
One thing we know for sure – multifamily is not going anywhere. There is always opportunity amidst the challenges that the multifamily market presents.
Here are some considerations for staying safe in a risky market:
Do your research and stay up to date
Stay informed about economic trends
Monitor market trends
Create financial resilience
Diversify your investments
Since there is more demand than there is supply, it's a great time to be a seller! This could be a time of monetary gain. This could also be a great time to evaluate your current investments and plan a strategy for the future, no matter how the market fairs.
There's always a silver lining even if the market appears otherwise. Be educated on the current challenges that plague the multifamily landscape, and rest assured that there are always ways to triumph through the chaos.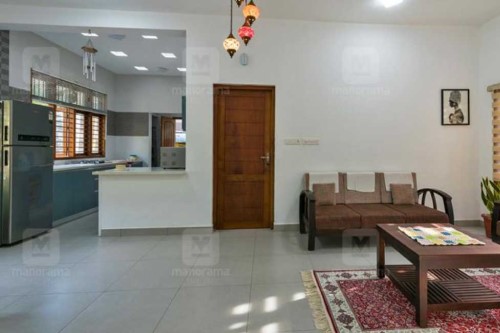 What Makes Multifamily So Resilient?
Despite the current climate of today's market, multifamily real estate remains a viable option you can count on.
With the slowing job market and inflation approaching the 2 percent target, it was easy to anticipate a pause in rate increases. Some experts predicted the rates would remain unchanged. With investors aware of these economic indicators, they prepared for this standstill by "pricing in".
This is a good thing. It means that there has already been a response. Shifts have already occurred, creating fewer shifts for the future. No matter what interest rates do now, the multifamily market has already accounted for this, or "priced in".
Future decisions can feel safer and more predictable because this change has already occurred.
Here are 5 more reasons why multifamily is resilient and timeless amidst the chaos of today's market:
Diversification of income streams. Steady cash flow through one investment can produce multiple streams of income. The overall impact of the economic challenges is less severe than single-family.
Affordability and rental trends. With mortgages looking more expensive, people will choose to rent more. Renting is flexible and less overwhelming to commit to than homeownership.
Adds to a strong job market. With more multifamily in use, there are more jobs created.
Historical performance. Multifamily has done it once, it can do it again. It's timeless!
Ability to implement cost-saving measures. Multifamily is flexible and if done with strategy, you'll never be affected by the chaos.
Compared to other real estate classes, multifamily is proving to be resilient. Even with fluctuations in the current economy, multifamily real estate provides timeless stability you can count on.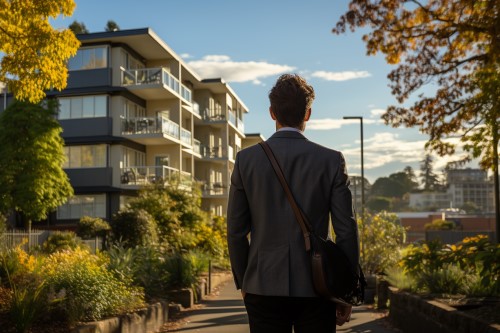 Trust In Multifamily and Move Forward Amidst Uncertainty
You can't make the interest rates decrease or change the current climate of the multifamily market, but you can choose how to respond. 
According to Multi-Housing News, "The Atlanta Fed is forecasting a decline in rates beginning in 2024 and beyond." Some predict the news on inflation to be reassuring, especially with history showing "that a more dovish Fed can drive capital into real estate and improve deal flow."
Keep your hopes high and look for the opportunity. With conscious planning and attentiveness to trends, things can pan out better than you think.
In the face of unprecedented challenges marked by soaring interest rates, uncertainty, and shifting demand-supply dynamics, the multifamily sector emerges as a resilient stronghold in the real estate landscape.
Link: https://www.multihousingnews.com/multifamily-reacts-to-fed-pause/